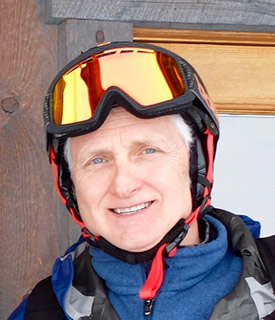 Robin Hutcheson, PEng, LEED® AP, CxA
__________
President & Chief Engineer
Robin has 30+ years of experience in the building industry and has spent the last fifteen years working exclusively on energy efficiency, green building and renewable energy projects.  Robin is recognized as an industry innovator and trusted resource in the areas of energy & buildings.
Robin has been involved in advancing environmental issues since the 1980s and is a Climate Leader with Al Gore's Climate Reality Project.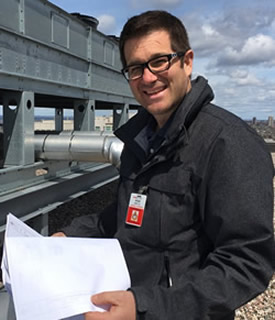 Cameron Haines, PEng
__________
Cameron is a senior building envelope and mechanical systems engineer with over 20-years experience in the design engineering, assessment and project management fields.  Cameron brings a great deal of experience in the retrofit and performance of existing buildings. He specializes in the design of mechanical systems that harmonize with the building envelope assembly.
Cameron is an experienced project manager for project development and implementation of energy upgrades.
Daniel Knapp, PhD, PPhys, BEMP, LEED® AP
__________
Daniel is a professional physicist and Arborus' resident energy efficiency and simulation specialist with expertise in energy modelling of buildings with the eQUEST, CAN-QUEST, EE4, HAP, Energy Plus, Design-Builder and HOT2000 software packages.  Daniel leads the energy analysis group and consults with the Natural Research Council on research assignments related to the advancement of the National Energy Code for Buildings.
Highly trained in high-performance modelling of chemical and physical processes, Daniel is a problem solver with nine years of scientific research experience and an award-winning scholar.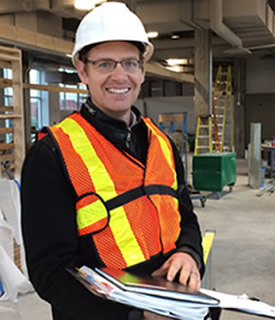 Steven Jorens, BEng
__________
Steven Jorens is an Energy Engineer, educated in mechanical engineering.  His goal is to design, build, and implement innovative solutions that reduce greenhouse gases, operating costs and increase the energy efficiency of buildings.   Steven is an experienced project manager leading teams through project requirements, design, and construction. Additional responsibilities include determining the cost savings and occupant comfort benefits associated with low temperature radiant heating, calculating heating a cooling loads, sizing of HVAC system, and calculating carbon reduction measures for buildings. Previously, Mr. Jorens was a professional athlete on the 2004 and 2008 Canadian Olympic Sprint Kayak Teams and is a Clean Air Champion.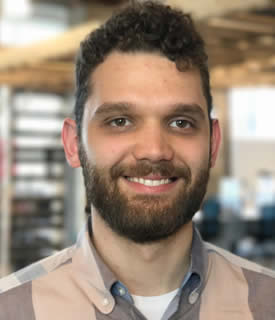 Austin Selvig, BEng, MASc
__________
Austin has a masters in mechanical engineering; Sustainable Energy Systems.  He is an energy modeling specialist that has analyzed the performance and sustainability of over 100 residential and commercial projects for a large developer.  Austin developed a cost optimization model for net-zero buildings for his master's thesis.
Austin has utilized many building performance modelling tools, such as eQuest, EnergyPlus, BEopt, OpenStudio, Window 6 and Therm for assessing the energy, thermal comfort, and visual comfort impacts of systems on a component or building level.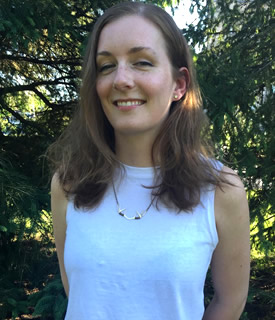 Erin Crawley, B.ENV.D, M.A.SE, LEED® GA
__________
Erin is a Building Performance Consultant whose research has included regenerative urban design, municipal climate resiliency, and cap-and-trade system approach for GHG reductions in buildings.  Erin provides green building and environmental performance consulting, research and reporting.