Low Carbon Energy Solutions
De-carbonizing energy for the operation of buildings is a revolution that is underway.  Development of clean renewable energy sources are expanding, while building codes are advancing standards to lower energy demand.  We have the design strategies and technologies to deliver low carbon, net zero energy buildings today.
The challenge for buildings in heating dominated climates is to meet the heating needs of the building & occupants with a low carbon footprint.  Fossil fuels are the dominant source of heating energy in northern climates.  To meet our greenhouse gas reduction imperative, we are challenged to meet our heating needs with renewable and/or clean energy sources.
Arborus took up the challenge through research and simulation to develop a model for commercial office buildings in meeting the heating needs using low carbon electricity from the grid (where available).  The importance of this model is that in the majority of cases, peak heating energy needs cannot be met with on-site renewable energy sources.
The alternative is to use low carbon electricity from the grid.  A number of provincial electricity grids have low carbon intensities as is demonstrated in the graph below.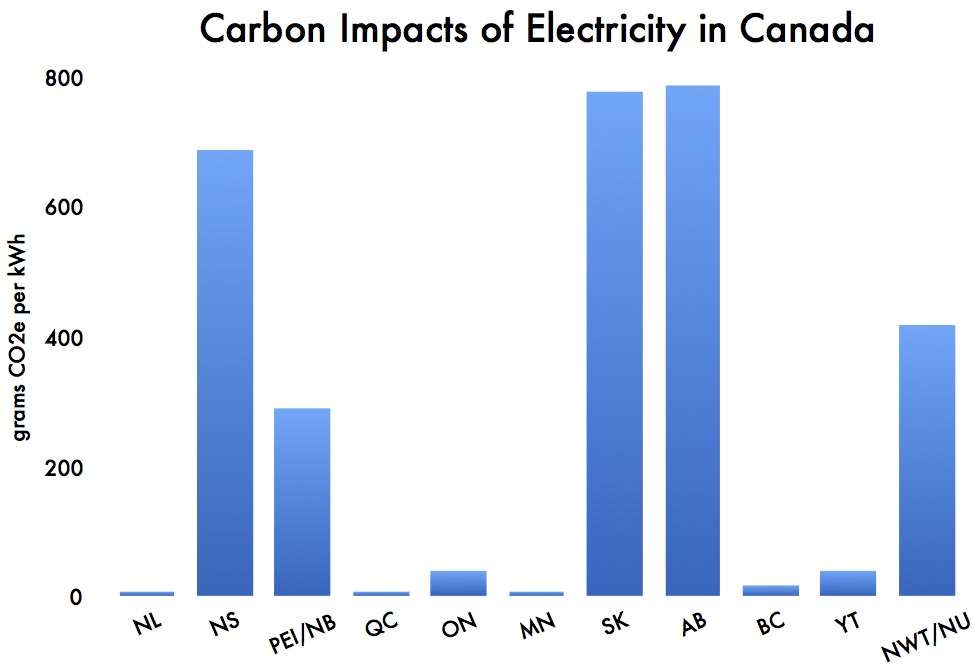 Newfoundland, Quebec, Manitoba, British Columbia and Manitoba deliver low carbon electricity from hydroelectric generation. Ontario's generation is a dynamic mix of Hydro, nuclear, renewables and natural gas combustion.  As a result, the carbon intensity will vary according to the amount of natural gas generation online at the time.  Since natural gas is primarily used during peak demand, the off-peak periods have even lower carbon than the published average of 40g/kWh.  Off peak generation during coldest months average between 20 and 25g/kWh, making it a viable source of low carbon energy.
In order to capitalize on off-peak electricity opportunities to meet heating requirements during on-peak periods, thermal storage is required.  To learn more about how to minimize your heating requirements and take advantage of low carbon electricity, click on the link below to access white papers to guide the design process.
ZERO ENERGY BUILDINGS
NET ZERO BUILDINGS, ZERO CARBON BUILDINGS
Zero Energy, Net Zero or Zero Carbon Buildings are best described as high performance buildings coupled with renewable energy generation to meet their energy needs.  These emerging new standards are an essential component to reduce our greenhouse gases.
DESIGNING FOR ZERO ENERGY BUILDINGS
Whether the accounting metric is energy or carbon, the design process is essentially the same.
Minimize energy requirements through a passive load shedding design strategy
Supply the building with enough renewable energy to meet the building's energy needs.
Arborus' Performance Engineering package provides an integrated design framework to optimize the performance of the building at the lowest cost and verifies the performance through a comprehensive commissioning program.
Arborus has worked with design teams, delivering Integrated Design services and commissioning since 2005.  Our portfolio of renewable energy projects exceeds 100MW.
The new construction industry needs to advance quickly to a zero carbon approach.  It is a critical component in meeting Canada's GHG reduction target of 30% below 2005 levels by 2030.
Canada Green Building Council is developing a Zero Carbon Buildings Framework
Their definition of a Zero Carbon Building is, "A highly energy efficient building that produces on-site, or procures, carbon-free renewable energy in an amount sufficient to offset the annual carbon emissions associated with building operations".  The CaGBC is developing the metrics and accounting methods to certify Zero Carbon Buildings, which will include energy intensity, peak energy, embodied carbon, along with a greenhouse gas intensity.
Click here to view the Zero Carbon Buildings Framework.
The US Department of Energy's definition for a Zero Energy Building is "an energy-efficient building where, on a source energy basis, the actual annual delivered energy is less than or equal to the on-site renewable exported energy."  Click here to view the full document.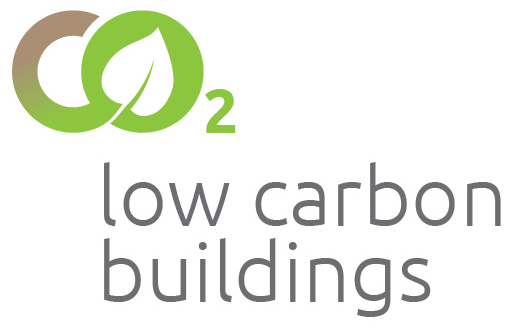 Reducing energy use in buildings must be a major part of the solution as we work to combat the escalating costs and impacts of climate change."
Brendan Owens