2012 was a landmark year for bringing solar-generated electricity to Ontario. Approximately 500MW of PV has been brought into operation; with another 1500+ under development. PV will constitute 10% of all renewables contracted for development.
Locally, there are three distinct success stories. Success not for obtaining commercial operation, but success in surviving the rigours of approval and contracting process.
Stardale Solar Park, St-Eugene, Ontario
Stardale was the largest solar opportunity when it started in 2007. At 30MW, it was landmark solar facility that tested the newly formed Renewable Energy Standard Offer Program and the land use policy in the Province. The project quickly became the test case for renewable energy development meeting public opposition. In addition, the two landowners (Arthur LeRoy and Guy MacCallum) faced a great deal of criticism from the few who apposed the project.
Almost 5 years to the start date of the project, the grand opening was hosted by Innergex, the owner of the facility.  The facility had been in operation since the Spring, and the owners wanted to celebrate this significant achievement. Infinity Canada acquired the project from the original developer and delivered the facility to Innergex.  Not only did it deliver sunshine-generated electricity, it brought millions of dollars of local economic economic activity during a period of general economic downturn.
Energy Minister Chris Bentley, local MPP Grant Crack, Mayor Robert Kirby were attendance for the opening.    No doubt, everyone felt a real sense of accomplishment and celebrated the contributions to the community.
Jolie Drouin Farm Solar Facility
Congratulations to J.F. Sabourin of Ferme Jolie Drouin a local egg farmer & Ottawa Solar Power for obtaining connection & operation of 250kW of PV over two barn roofs.  Proving once more that the biggest beneficiaries of the FIT program are rural landowners.  
School Board Solar Rooftops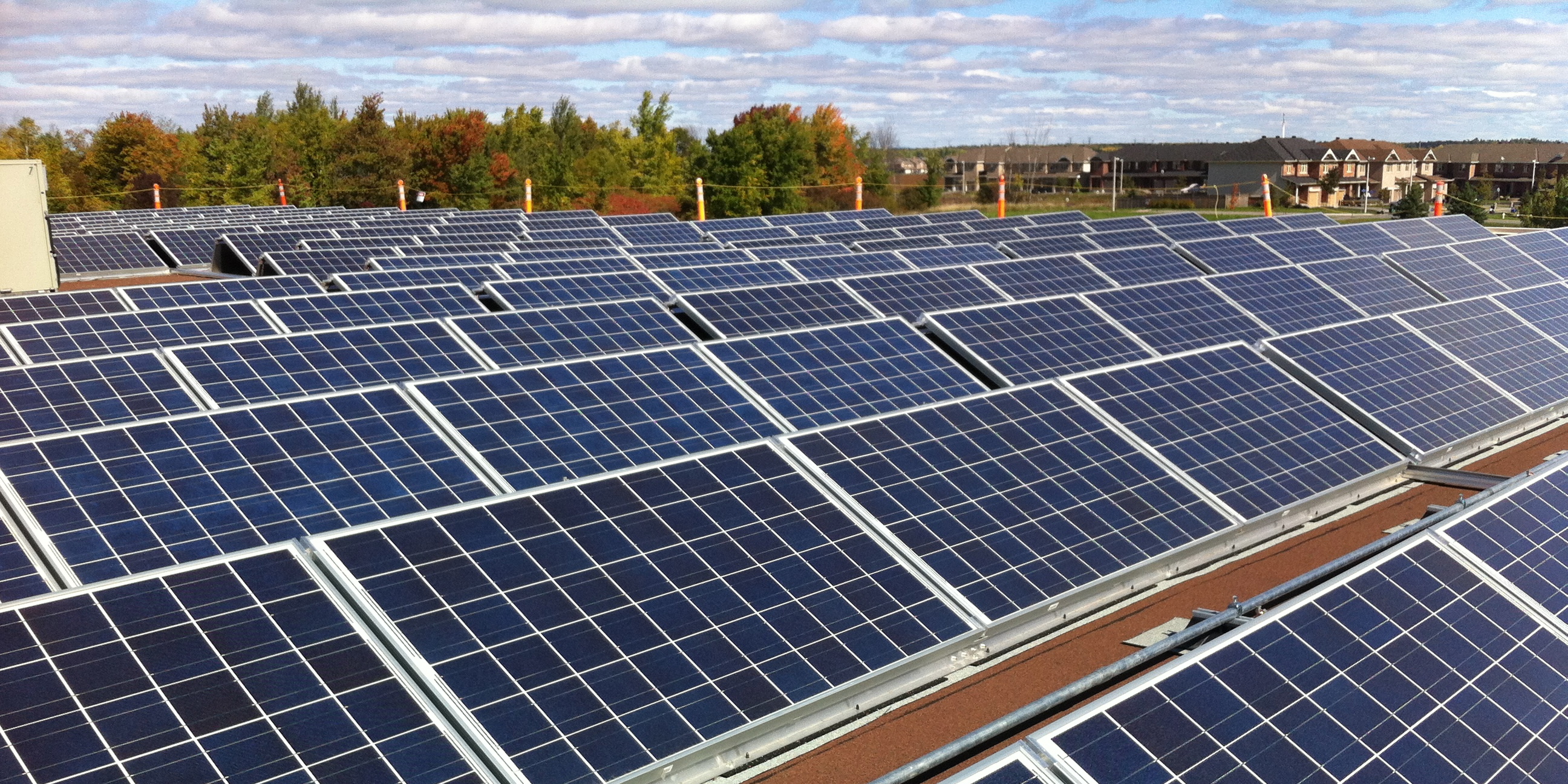 Ameresco Canada developed 2.6MW of rooftop PV on 24 schools in the province including a number of schools with the Conseil des écoles publiques de l'Est de l'Ontario (French public school board of eastern Ontario).  This is a significant achievement and establishes Ameresco as a leader in solar rooftop leasing.   Go Ameresco!
Arborus is proud to have played development and engineering roles in these projects.  The next round of the Feed-In-Tariff program opens this month and we hope to have some postings about bio-gas projects later in 2013 – stay tuned. (photo credits: R.Hutcheson)